HERE COMES TROUBLE
LITTLE TALKS : 1799

PSEUDO : blue, Angie

AVATAR : Jack O'Connell

CREDITS : leave (avatar)

ÂGE : 28

QUARTIER : willow street (#140)


Sujet: Re: just an itty bitty wallflower (gabriela) Lun 20 Mai - 13:31

---

Tout me semble bon de mon côté

Je tague

@Alejandro Paredes

pour son feu vert

_________________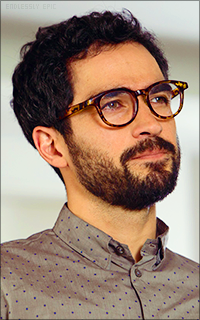 membre qu'on adore
LITTLE TALKS : 105

PSEUDO : A KIND OF MAGIC

AVATAR : Alfonso Herrera

CREDITS : Candy Apple

ÂGE : 35


Sujet: Re: just an itty bitty wallflower (gabriela) Mar 21 Mai - 8:14

---

J'ai lu c'est parfait !

désolée du temps de réaction le décalage horaire TT

_________________
クソ野郎
LITTLE TALKS : 301

PSEUDO : mélimélo.

AVATAR : shiloh fernandez.

CREDITS : kidd & beloved.

ÂGE : 29

QUARTIER : willow street #022


Sujet: Re: just an itty bitty wallflower (gabriela) Mar 21 Mai - 9:57

---

bienvenue parmi nous

_________________

if i told you that I loved you tell me, what would you say? if i told you that i hated you, would you go away ? now i need your help with everything that i do. i don't want to lie, i've been relying on you. fallin' again, i need a pick-me-up. i've been callin' you "friend," i might need to give it up.  

☾☾
IF NOT NOW, THEN WHEN ?
LITTLE TALKS : 813

PSEUDO : blue, Angie

AVATAR : Jenna Coleman

CREDITS : rivendell (avatar)

ÂGE : 32

QUARTIER : lilac road (#50)


Sujet: Re: just an itty bitty wallflower (gabriela) Mar 21 Mai - 13:25

---

fiche validée.

tu rejoins l'aventure.

Ta Gabi est super attachante, j'espère que RH finira par lui apporter du bonheur (et un peu plus de drama aussi ) On pourra se trouver un lien avec ma Wanda si tu veux Bon jeu avec ce nouveau perso

Tu es peut-être validé(e), mais ce n'est pas le moment de te reposer sur tes lauriers ! En effet, tu vas devoir faire ta

demande de logement

pour ne pas dormir dehors, et

recenser ton métier

pour avoir un rôle important à Redwood Hills. Tu auras aussi l'occasion de demander un

rang

pour égayer un peu ton profil et jouer davantage au geek en ouvrant ta propre

ligne téléphonique

en te créant un compte  

instagram

. Bien entendu, tu as aussi droit aux éternelles fiche de

liens

et de

rp

. tu pourras recenser le nom de ceux qui sont

décédés

à cause de la rose lunaire afin que leur nom reste dans les mémoires. N'hésite pas à nous poser des questions si tu as le moindre problème, à rp, flooder et t'éclater sur

REDWOOD HILLS.

_________________

you never really know the last time you'll see a place. or a person.
membre qu'on adore
LITTLE TALKS : 248

AVATAR : lindsey morgan.

CREDITS : avatar, delreys.

ÂGE : 25

QUARTIER : burlington chez sa mère, en attendant de trouver une coloc.


Sujet: Re: just an itty bitty wallflower (gabriela) Mar 21 Mai - 19:17

---

merciii, et avec plaisir pour le lien

_________________

☆ lay with me til the sun dries up and moon gives up, kiss me til we get lost in space, and hold me til the clocks run out of time.

Sujet: Re: just an itty bitty wallflower (gabriela)

---