better stalk than just walk
LITTLE TALKS : 350

PSEUDO : MYERS.

AVATAR : Francisco Lachowski.

CREDITS : .cranberry (avatar) & TWISTY.RAIN (crackship)

ÂGE : 24


Sujet: Re: ❖ ABC DES CELEBRITES Jeu 19 Oct - 3:49

---

Kev Adams

_________________

COULD I BE THE ONE YOU TALK
ABOUT IN ALL YOUR STORIES
_______________________

wanna dry those tears, kiss those lips
now my heart has been stolen
now you're all I want
membre qu'on adore
LITTLE TALKS : 200

AVATAR : emma stone.

ÂGE : 30


Sujet: Re: ❖ ABC DES CELEBRITES Sam 21 Oct - 15:15

---

leighton meester

_________________

billions of beautiful hearts

je t'ai cherchée partout, même ailleurs. je t'ai trouvée, où que tu sois, je m'endors dans tes regards. même sans toi, je ne serai plus jamais seul, puisque tu existes quelque part. › alaska.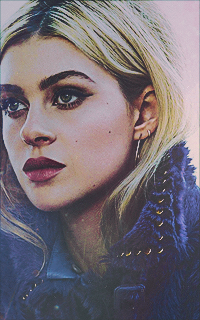 Minipousse veut un pouney
LITTLE TALKS : 2140

PSEUDO : Timon

AVATAR : Nicola Peltz

CREDITS : luaneshë(Avatar) Astra ( Signature) TWISTY.RAIN (Crackship)

ÂGE : 22


Sujet: Re: ❖ ABC DES CELEBRITES Sam 21 Oct - 15:37

---
membre qu'on adore
LITTLE TALKS : 182

PSEUDO : Elina

AVATAR : James McAvoy ♥

CREDITS : Tag (vava), Elina / Tumblr (gifs)

ÂGE : 35


Sujet: Re: ❖ ABC DES CELEBRITES Sam 21 Oct - 16:54

---

Naomi Watts

_________________

L

aziness has a

Face

Writing a book is a childhood dream. But, I never imagined it would be so difficult. Why? Why can't I finish it? There is something wrong with me? Or I miss something. I need to find it or maybe it's him... by Lilie