this is our new paradise
LITTLE TALKS : 3129

PSEUDO : COMPTE PNJ.

AVATAR : VERMONT (USA)

CREDITS : ALASKA.


Sujet: ▽ DEMANDE DE RANG. Lun 24 Nov - 1:08

---

Demande de Rang

pour être un peu unique.

Si vous désirez avoir une petite phrase au dessous de votre avatar et votre pseudo, postez la à la suite sous les balises [code]. Vous pouvez également ajouter des effets particuliers, mais si c'est trop long, nous pourrons vous demander de raccourcir le code ! De plus, il n'est pas possible de changer la police d'écriture.



Dernière édition par Redwood Hills le Sam 17 Jan - 10:53, édité 1 fois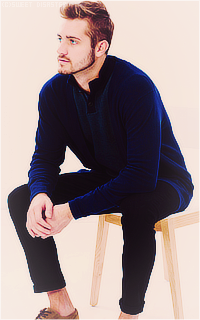 Enjoy the silence
LITTLE TALKS : 37

PSEUDO : Red

AVATAR : Will Higginson

CREDITS : Sweet Disaster

ÂGE : 30


Sujet: Re: ▽ DEMANDE DE RANG. Dim 9 Déc - 23:43

---

Me again

Dans la même thématique que mes autres cocos, tiens

Code:

Enjoy the silence

Merci !


_________________
strangelovestrange highs and strange lows
are how I flowThere'll be days when I'll stray, I may appear to be constantly out of reach. I'm not trying to say I'll have it all my way. I'm always willing to learn when you've got something to teach - DM.

membre qu'on adore
LITTLE TALKS : 1733

PSEUDO : Namysh

AVATAR : Jon Bernthal

CREDITS : Avengedinchains (vava) + tumblr (gifs)

ÂGE : 41


Sujet: Re: ▽ DEMANDE DE RANG. Lun 10 Déc - 17:52

---

Je m'en vais faire ça de ce pas

_________________

Gone Away

All you have is your fire, And the place you need to reach. Don't you ever tame your demons, But always keep 'em on a leash...

Spoiler:

Sujet: Re: ▽ DEMANDE DE RANG.

---