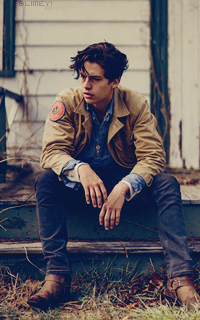 membre qu'on adore
LITTLE TALKS : 46

AVATAR : cole sprouse.

CREDITS : blimey! (avatar) + wiise (signature) + david scott smith (space base 8)

ÂGE : 23


Sujet: Re: bo + don't give up, don't be forgotten Jeu 22 Juin - 3:08

---

Ça serait cool s'il recommençait à écrire pour que Bo puisse lui faire des illustrations.

Tout ça me va parfaitement, et je suis aussi libre pour un rp. Tu vois comme on est fait pour s'entendre?

Ça ne me dérange pas de le commencer si tu veux, mais il faut qu'on décide d'un contexte. Une journée normale au boulot? Ou alors une soirée entre amis à discuter?

Si tu as d'autres idées brillantes, je suis tout ouïe.

_________________

Are you holding your breath again?

« There's a light in the sky, there's a light and it's all for you. Tell me how you feel, tell me what you need to hear. Breathe, release it all. Come on now, I'll keep you warm. Breathe, release it all. Come on now, I need your love. »

CLOSE YOUR EYES by RHODES
membre qu'on adore
LITTLE TALKS : 1855

PSEUDO : Schizophrenic (Emilie).

AVATAR : Jamie Dornan.

CREDITS : avatar (© vinyles idylles), code signature (© crack in time), gif profil (© Far away - Maïa)

ÂGE : 37


Sujet: Re: bo + don't give up, don't be forgotten Ven 23 Juin - 13:35

---

Ouiiii on est faits pour s'entendre, c'est clair, j'aurais pas dit mieux

Une journée normale au boulot pourrait être pas mal non ? Au moins pour commencer et "poser les bases"

J'peux le commencer si tu veux j'suis en train de me MAJer donc ça va le faire

Je te mpotte dès que c'est fait

_________________

Father tell me, we get what we deserve and way down we go.

©crack in time