membre qu'on adore
LITTLE TALKS : 2108

PSEUDO : Caroline + Linoa

AVATAR : Alicia Vikander

CREDITS : chocolatine (av) & crack in time (sign)

ÂGE : 30


Vénérable Ours
LITTLE TALKS : 1550

PSEUDO : Namysh

AVATAR : Bradley Cooper

CREDITS : Namysh (avat) + Tumblr

ÂGE : 38


Sujet: Re: ▽ salon de flood team 5 Denis on crack/D.O.C Lun 28 Aoû - 10:36

---

Merciiiii ! Mdrrr le mélange loutres et leprechauns

Pauvre Robinette qui se fait embarquer. Je me lance sur une réponse au plus vite.

_________________

you & i were a timebomb

We live through scars this time. But I've made up my mind We can't leave us behind anymore, We'll have to hurt for now. But next time there's no doubt, 'Cause I can't go without you anymore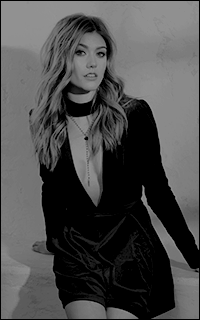 OBSÉDÉE TEXTUELLE
LITTLE TALKS : 890

PSEUDO : PRAYING MANTIS / Mégane

AVATAR : Katherine McNamara

CREDITS : Huntress

ÂGE : 23


Sujet: Re: ▽ salon de flood team 5 Denis on crack/D.O.C Ven 1 Sep - 15:28

---

J'suis de retouuuur

J'ai loupé quoi ?

_________________

you can't wake up

Are you

deranged

like me? Are you

strange

like me? Lighting matches just to swallow up the flame like me? Do you call yourself a

fucking hurricane

like me? Pointing fingers 'cause you'll never take the blame like me?
membre qu'on adore
LITTLE TALKS : 2108

PSEUDO : Caroline + Linoa

AVATAR : Alicia Vikander

CREDITS : chocolatine (av) & crack in time (sign)

ÂGE : 30


Sujet: Re: ▽ salon de flood team 5 Denis on crack/D.O.C Sam 2 Sep - 15:28

---

Pas grand chose

avec Hesther on a commencé un RP toutes les deux, on a déjà pu faire plusieurs défis

(coucou le piment et la manifestation pour les loutres

)

Je réponds bientôt au topic de groupe

_________________

| | |
| --- | --- |
| Juste avant le bonheur | Avant de vivre en paix avec les autres, je dois vivre en paix avec moi-même. La seule chose qui ne doive pas céder à la loi de la majorité est la conscience de l'individu. |

©crackintime

Sujet: Re: ▽ salon de flood team 5 Denis on crack/D.O.C

---