membre qu'on adore
LITTLE TALKS : 836

PSEUDO : Soso

AVATAR : Adria Arjona

CREDITS : pocket-avatar - tumblr

ÂGE : 29


Sujet: Re: Rosa | Kiss from a rose on the grey Sam 27 Avr - 0:00

---

Merci à vous

_________________

Chasing shadows

You've got one too many voices in your head rying to tell you what it's all about

BY PHANTASMAGORIA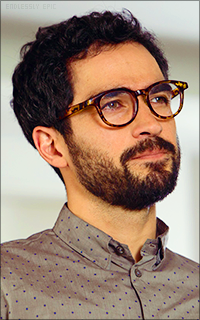 membre qu'on adore
LITTLE TALKS : 105

PSEUDO : A KIND OF MAGIC

AVATAR : Alfonso Herrera

CREDITS : Candy Apple

ÂGE : 35


Sujet: Re: Rosa | Kiss from a rose on the grey Dim 28 Avr - 22:04

---

J'aime

_________________
membre qu'on adore
LITTLE TALKS : 4509

PSEUDO : evalie

AVATAR : Rose McIver

CREDITS : Nate ♥ (toutes images) - astra (sign)

ÂGE : 31

QUARTIER : Lilac Road #54


Sujet: Re: Rosa | Kiss from a rose on the grey Lun 29 Avr - 17:29

---

fiche validée.

tu rejoins l'aventure.

J'aime beaucoup cette petite, elle est adorable, forte et avec des failles intéressantes à jouer en plus Hâte de la voir en jeu ! Have fun avec ce nouveau perso !.

Tu es peut-être validé(e), mais ce n'est pas le moment de te reposer sur tes lauriers ! En effet, tu vas devoir faire ta

demande de logement

pour ne pas dormir dehors, et

recenser ton métier

pour avoir un rôle important à Redwood Hills. Tu auras aussi l'occasion de demander un

rang

pour égayer un peu ton profil et jouer davantage au geek en ouvrant ta propre

ligne téléphonique

en te créant un compte

instagram

. Bien entendu, tu as aussi droit aux éternelles fiche de

liens

et de

rp

. tu pourras recenser le nom de ceux qui sont

décédés

à cause de la rose lunaire afin que leur nom reste dans les mémoires. N'hésite pas à nous poser des questions si tu as le moindre problème, à rp, flooder et t'éclater sur

REDWOOD HILLS.

_________________





Love.

The Notebook ☽

The best love is the kind that awakens the soul, makes us reach for more, plants the fire in our heart and bring peace to our minds. That's what I hope to give you forever. I love you.

Sujet: Re: Rosa | Kiss from a rose on the grey

---